SCHOOL PARTNERS
NAME: MERCURIA BUSINESS COLLEGE (Kauppiaitten Kauppaoppilaitos Oy in Finnish)
LOCATION: Vantaa, Finland
SINCE: 1908
OFFERED STUDIES:
Vocational upper secondary qualification in Business and Administration.

Further and specialist qualifications such as Further qualification in sales and Specialist qualification in management.

Tailor-made courses for business and industry.
NUMBER OF STUDENTS: approx. 900
NUMBER OF STAFF: 55
SLOGAN:  "Suitable for you!"
NAME: Col·legi Badalonès, S.L.
LOCATION: Badalona, Spain
SINCE: 1895
OFFERED STUDIES: infant education, primary, high school, baccalaureate and vocational training (business and administration, international commerce and insurance business)
NUMBER OF STUDENTS: 1500
NUMBER OF STAFF: over 120
SLOGAN: "Training without borders"
NAME: ROC Alfa-college
LOCATION: Groningen, Hoogeveen and Hardenberg, the Netherlands
SINCE: 1996
OFFERED STUDIES: Intermediate vocational training (business studies, hospitality, tourism and leisure, security, ICT, beauty care and wellness, hairdressing, health and social care, retail, sports, technology) and tailor-made adult education from which (young) people can choose. Tailor-made courses for business and industry.
General secondary education i.e. fast track pre-university courses. Dutch as a second language for immigrants, refugees.
NUMBER OF STUDENTS: 11500
NUMBER OF STAFF: 1000
SLOGAN: Who do you want to be? Core values in our work are: join, trust and take action. Our key actions are: Healthy aging, Energy and Entrepreneurship.
NAME: Louis Schroeder Schule
LOCATION: Berlin, Germany
SINCE: 1982
OFFERED STUDIES: Public educational institution that offers academic courses for a range of occupational fields in the sectors of business management, public administration, and media and information services. The college is divided into four departments. In three departments students are
trained in the German dual system.
Other students who did not find an employment are trained in full time courses at the college that lead to a qualification as an assistant of office management. For these courses the college offers a model company, so the students are trained practically, too. These students do internships as well in order to gain first practical work experience. Since 2015 we have implemented also "welcoming classes" mainly for refugees.
NUMBER OF STUDENTS: 2775
NUMBER OF STAFF: 136
SLOGAN: One school – Many different pathways to your pursued profession and study.
COMPANY PARTNERS
Our brand Käinby1925 sparked off back in 2007 when my family found a new home in a former school building in the city of Vantaa in Finland. Renovating the old rugged school, located in the Keimola district (Käinby in Swedish) and formerly used by Swedish-speaking pupils and teachers, became a dream project for our family of six.  Since the dimensions in the building were somewhat exceptional for a home, it was difficult to find suitable furniture. One day, I finally decided to roll up my sleeves and craft us a living room table. And that's how Käinby1925 got started. I produce all Käinby1925 items with my own two hands in our home in Keimola. In all pieces I craft, I strive to include genuinely old elements. By respecting and working old material, the pieces retain a genuine feel to them while also telling their new owners a story. 
www.kainby1925.com 
Instagram: @kainby1925
Facebook: Käinby 1925
Two designers, two sisters, two creative minds Ms. Hammi Miettinen and Ms. Maikku Miettinen working together in Lohja in Finland. Our specific lines of interests are in innovations, fashion trends as well as new phenomena. We have always inspired by the new and different, and coming up with unique ideas which do not exist yet. We hate copies. 
For us designing is, at its best, like a deep breath, when you comprehend something new or solve a problem. These skills we had a chance to develop with many products and styles for Lustwear, our own designer collection we had. The whole production process from the idea to the finished product with the labels and packaging are very familiar to us. Likewise we are experienced with the sales process at the international fairs in Paris, Tokyo, Düsseldorf and Copenhagen.

Een paar ontwerpers v.o.f. is a design studio, founded and run by Jack Brandsma and Françoise de Thouars. The studio is based in a former hybrid building (fire brigade station + school) in Stedum, in the rural North of the Netherlands, close to the City of Groningen. In this building Een paar ontwerpers v.o.f. has their office space, as well as several workshops (wood, metal, multi) and a big kitchen space. Fields of activities are: product design, furniture design, (interior) architecture, art in public space and culinary projects. The core of the studio is just Jack & Françoise + interns from several institutes.
https://www.jackbrandsma.com/ 
Instagram: @eenpaarontwerpers

Located in Berlin. Founded in 2012. 13 Employees. Agency for Marketing, Design and PR. "We believe in the power of pure ideas. a modern marketing based on respect, relevance and highest quality. The key to our daily work is a clean design. In every aspect, online and offline and anx brand touchpoint." www.mehnertparis.com insta: @mehnertparis Facebook @mehnertparis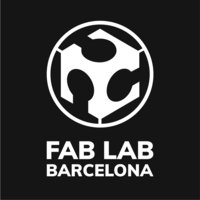 Fab Lab Barcelona is part of the Institute for Advanced Architecture of Catalonia, where it support different educational and research programs related with the multiple scales of the human habitat. It is also the headquarters of the global coordination of the Fab Academy program in collaboration with the Fab Foundation and the MIT's Center for Bits and Atoms; the Fab Academy is a distributed platform of education and research in which each Fab Labs operates as a classroom and the planet as the campus of the largest University in construction in the world, where students learn about the principles, applications and implications of digital manufacturing technology.
https://fablabbcn.org/
Instagram: @fablabbcn
Facebook: @FabLab.bcn